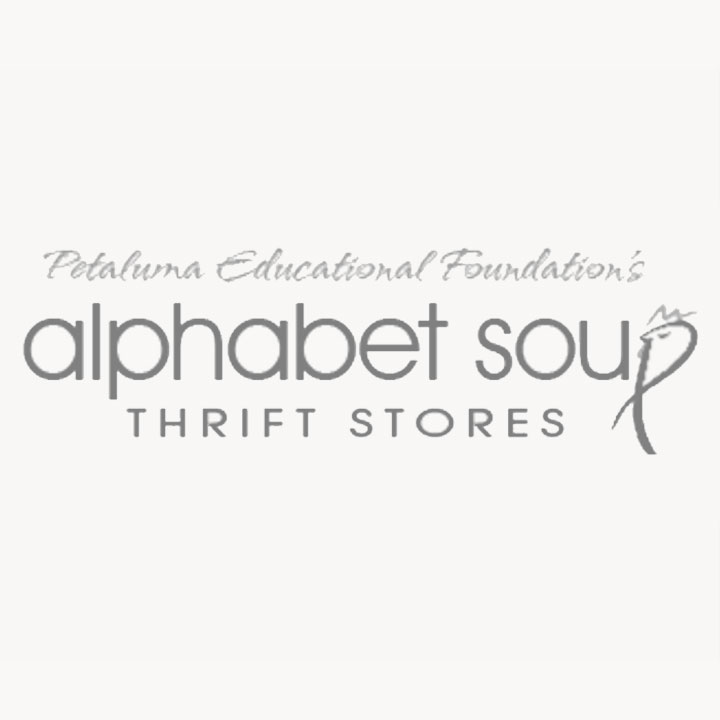 Alphabet Soup
Clothing
Shopping at Alphabet Soup Thrift Stores helps support the mission of Petaluma Educational Foundation - to believe, empower and invest in the future of our local TK-12 Petaluma schools and 12,000 + students.
Current Services / Restrictions
Our physical stores and donation alley are currently closed due to the SIP order in Sonoma County.
At this time we are offering easy over the phone purchases with no contact pick up at our stores by appointment.
Address
217 Western Ave, Petaluma, California 94952, United States
Hours
REGULAR HOURS Monday - Saturday: 9:30am - 5pm Sunday: 11:00am- 4:00pm

DONATION HOURS: Monday, Tuesday, Thursday, Friday, and Saturday: 9:30-4:00pm

Sunday: 11:00-3:00pm

DONATION ALLEY IS CLOSED ON WEDNESDAYS
Connect
Meet our neighbors
Western Ave