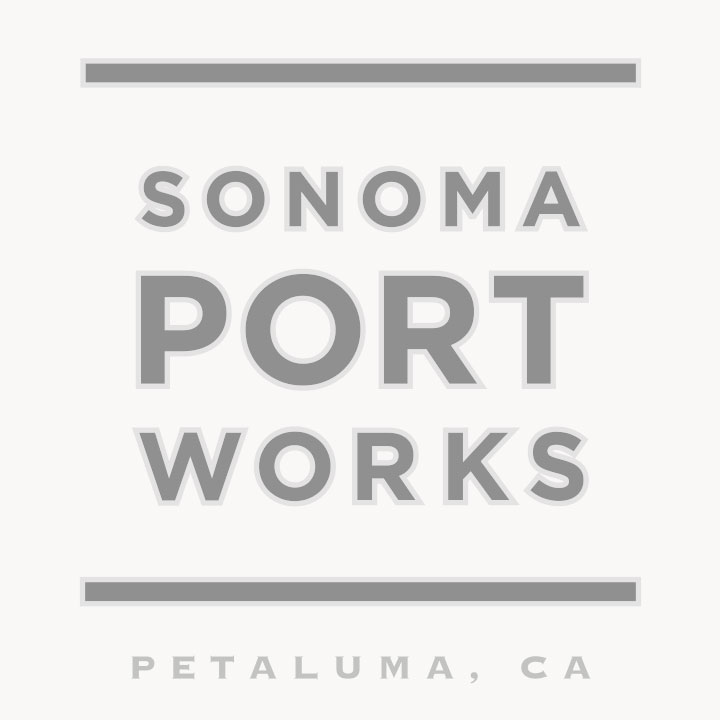 E-gift Card Vendor
Sonoma Portworks
Port and Sonomic Almost Vinegar
Dessert. Why do we always save the best part of the meal for last? We're all about dessert. We make fine ports, after-dinner sherry and grappas. And we love sharing the experience. Sonoma Portworks is the only winery in Sonoma County that specializes in ports and after-dinner wines, and one of only a handful in the entire state. As a pioneer in the industry, we like to discover what's possible—whether that means using an unusual grape to make a port or creating unique flavor combinations in our after-dinner wines.
Current Services / Restrictions
We are now open for Outdoor Tastings. Reservations are required. Tasting fees are $10 per person. Book on our website: www.portworks.com or call 707-769-5203.
Address
613 2nd St, Petaluma, CA 94952
Hours
Open daily from 12pm-5pm for outdoor tastings, by reservation only.
Connect

Meet our neighbors
Warehouse District