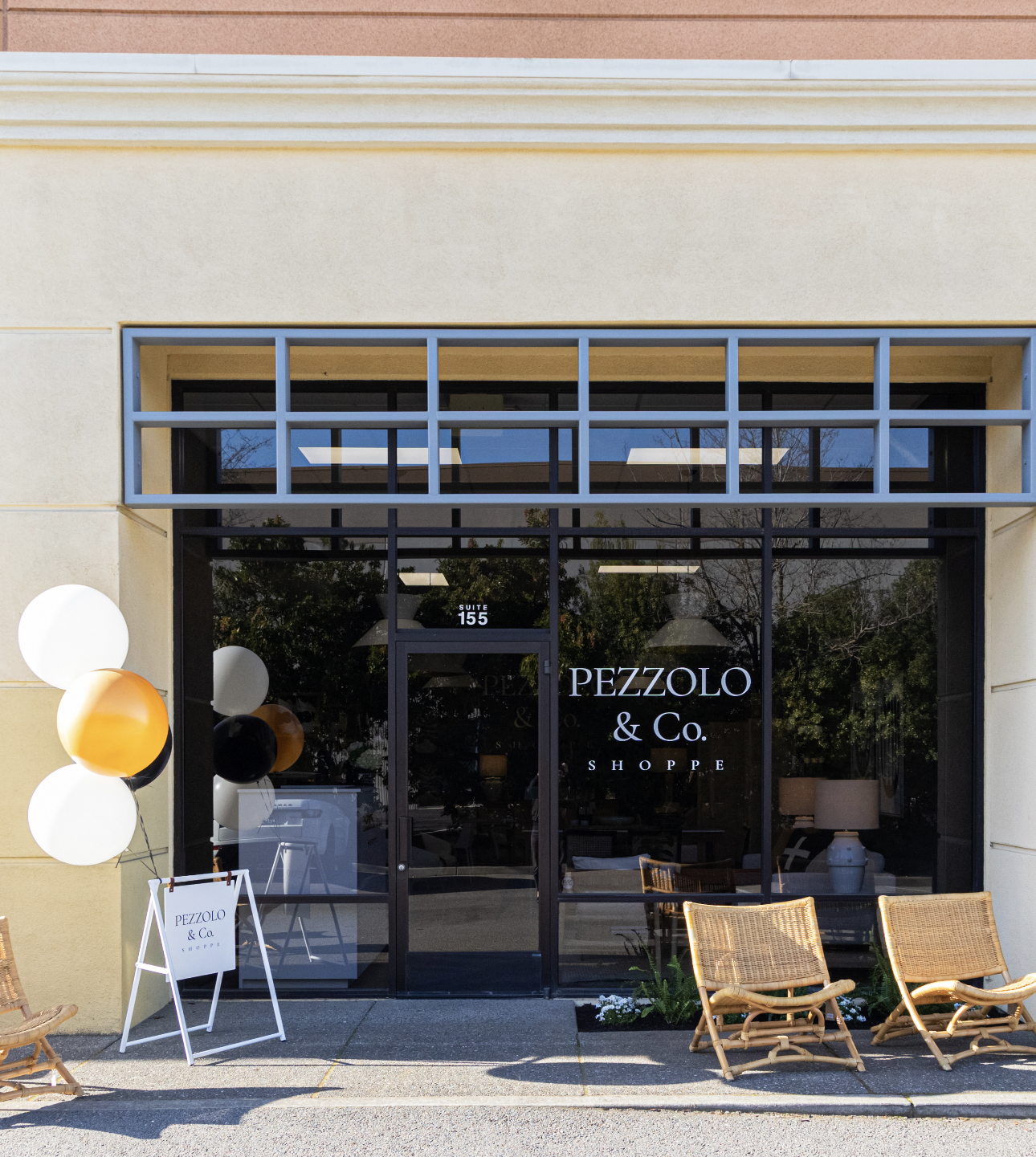 E-gift Card Vendor
Pezzolo & CO.
Real Estate Staging and Interior Design Company
Established in 2005, Pezzolo & Co. is a Real Estate Home Staging and Interior Design firm located in Petaluma, CA. We have also added the NEW Pezzolo & Co. Shoppe to provide our curated collection of furnishings and décor to the public! Consistently growing, we have a current staff of 13 experienced stylists, designers, project managers, administrators, and expert movers. Our unparalleled customer service and distinct quality of work are reasons why we continually exceed our customer's expectations. We understand the importance of a job well done and take on each assignment with focus, high energy, and the goal to impress. Our standards are high, designs impeccable, and we ALWAYS work with smiles on our faces. Our business is 100% built on referrals and repeat clients which is testament to the values in which we've built our company. We love what we do - and it shows. Have you seen our work in a recent home tour and wish you could shop the look?? Schedule an appointment today to visit the Pezzolo & Co. Shoppe or come to one of our quarterly Warehouse Sales where you can purchase gently-used items from our staging inventory or brand new pieces from our latest collection! Pezzolo & Co. Warehouse Sale THIS WEEKEND 7/22/2023 800 Lindberg Lane Petaluma, CA 10am to 3pm Gently-used Items from our Staging Inventory along with Huge Discounts on Brand New Furniture and Décor from our curated collection at the Pezzolo & Co. Shoppe!
Current Services / Restrictions
Open!
Address
800 Lindberg Lane, Suite 155 Petaluma, CA 94952
Hours
We can be reached for appointments at 707-778-8866.
Connect

Meet our neighbors
Greater Petaluma