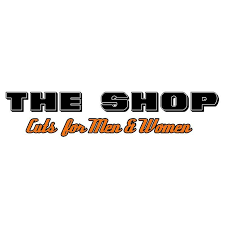 E-gift Card Vendor
The Shop- Cuts for men and women
Beards & Mustaches, Coloring Services, Kids' Haircuts, Balayage, Products for Sale, Women's Haircuts, Blowout Services, Hairstyling Services, Men's Haircuts, Shampoo & Conditioner, Updo Hairstyles
If you are looking for high-quality hair care, then The Shop is the place for you. This salon offers a range of great services and hairstylists here also provide recommendations so that you can get the best-recommended hairstyles suiting your personality.
Current Services / Restrictions
Walk-in or call ahead!
Discount Offerings
$5 off any services with the use of your shop Petaluma E-Gift card.
Address
139 Kentucky Streeet
Hours
Monday-Thursday 9:00am-5:00pm; Friday & Saturday 9:00am-6:00pm; Sunday 11:00am-5:00pm
Connect

Meet our neighbors
Kentucky Street